BPE4 Crown Award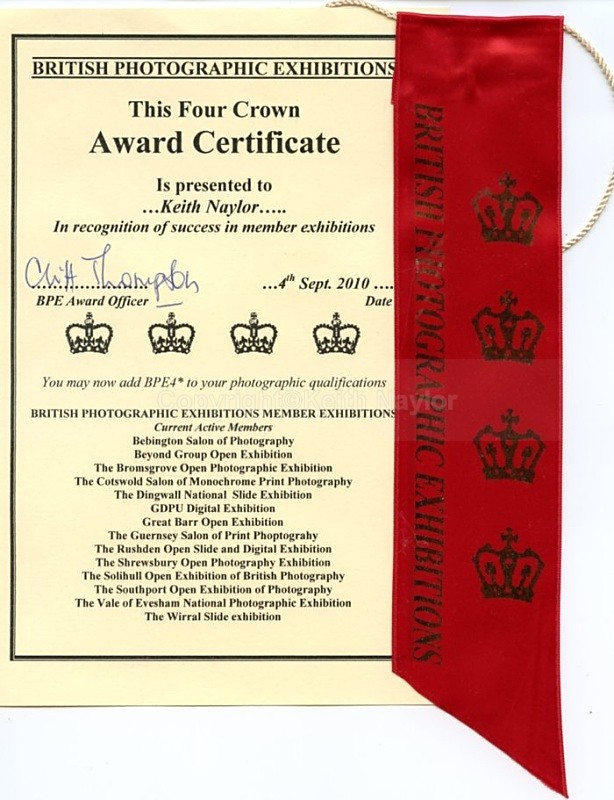 This is it. The award represents 200 exhibition acceptances at National Level.
It has taken four years to accumulate the acceptances. I have entered 43 exhibitions which makes an average of just over four and a half acceptances per exhibition. During that time I have had seventeen of the images gain an award of one kind or another.

Next target is the BPE5 crown award for which I am setting the goal of 18 months.